IFC is a development club focusing on education and behavioral growth through the game of soccer to develop young athletes into leaders on the soccer pitch and within their communities. Our holistic approach to youth development, the quality of our coaches, and our value system support the programs we offer.
We build players through practice in a healthy team environment where every player knows their role and contributions as well as those of their teammates leading to a holistic understanding of what it means to be an athlete and a leader. Our structured program enhances all player skill sets maximizing their individual potential.
Coaching Positions
IFC is accepting resumes for experienced soccer coaches to work with children and youth of all ages to lead training programs and teams. USSF, United Soccer Coaches, coaching licenses, or demonstrated soccer coaching experience required.
If you're interested, please fill out this form. Contact Zaki Hamzaoui if you have any further questions or concerns.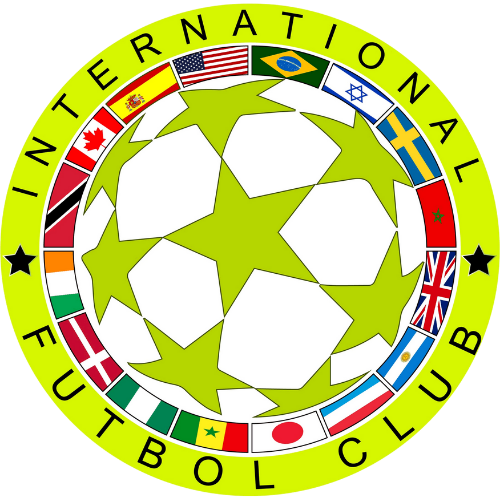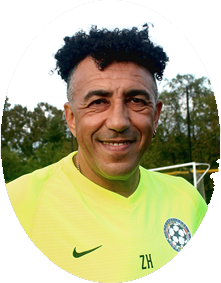 President
Throughout the years, Zaki has held many different positions both in the DC Metro Area and overseas coaching/teaching kids, teens and professional soccer players. His experience ranges from overseeing camp programs at St. Albans School in Washington, DC to head of the Physical Education Department at the Washington International School, organizing overseas trips for both language immersion programs and soccer teams to running his own business with camps, after school programs and yearly summer trips. For the past twelve years, Zaki has worked overseas as Coach and Technical Director for various professional soccer clubs as well as running clinics in Europe, Asia, Middle East and Africa. This experience and the relationships he established have helped students play fulfill their goal of playing college soccer as well as play professionally.
Flavius Mastacaneanu
Coach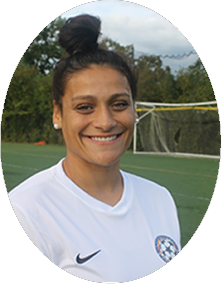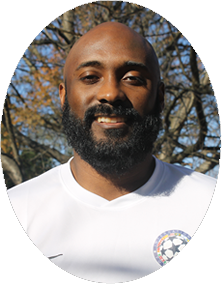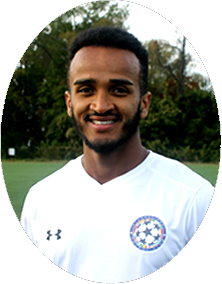 Reddiet (Ray) Berihun
Coach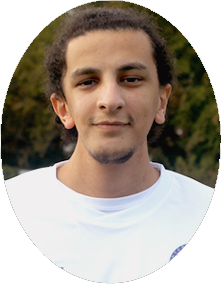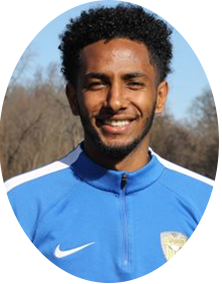 COACHING CREDENTIALS
USSF E License (Grassroots)
COACHING EXPERIENCE
PLAYING EXPERIENCE
Played in Romania, France and Spain at various levels.
Currently plays for Starliners FC (Men's WPL Helge Boes Cup Winner Fall 19')
EDUCATION
Bachelors Public Health Sciences – University of Maryland (College Park)

Ele Margelos
COACHING CREDENTIALS
COACHING EXPERIENCE
Washington Adventist Head Women's Coach
Quince Orchard H.S. Girls' Team – Assistant Head Coach
Kingsview Middle School – Head Coach
Bethesda Soccer Club U10 Girls – Head Coach
Bethesda Soccer Club U6 Boys- Assistant Head Coach
PLAYING EXPERIENCE
Gardner Webb – 4 Year Letter Winner
Quince Orchard High School – (2nd Team All – County: Junior & Senior Year)
Bethesda Soccer Club
Starliners FC (Men's WPL Helge Boes Cup Winner Fall 19')
EDUCATION
Bachelors in Sociology – Gardner Webb University 14'
Kahlil Lam
COACHING CREDENTIALS
USSF D License (Pending Fall 21')
COACHING EXPERIENCE
Holton Arms Middle School & Junior Varsity Head Coach
Potomac Soccer Assoc. Boys U8 Head Coach
Brit – AM Soccer Soccer Academy Coach (Girls U13/Girls U15 Head Coach)
Player Progression Academy (PPA) – Head Coach
Maret School – Head Coach Junior Varsity
MSI Soccer Head Coach
PLAYING EXPERIENCE
Penn State Men's Club Team
Team America Premier (Currently Doradus FC)
Northern Virginia Royal & Chesapeake Dragons – Super Y League
Starliners FC (Men's WPL Helge Boes Cup Winner Fall 19')
EDUCATION
Bachelors in Movement Science (Kinesiology) – Pennsylvania State University (UPark)

COACHING CREDENTIALS
USSF E License (Grassroots)
COACHING EXPERIENCE
MSI U10 Girls – Head Coach
MSI U14 Girls – Head Coach
Brit – AM Soccer Academy Summer Camps – Coach
DeMatha Soccer Academy 18' – 19' – Head Coach
PLAYING EXPERIENCE
Ethiopian U17 National Team
Play for various Ethiopian Professional teams
San Diego City College Men's Team
Nomads Academy
Albion Soccer Club
DC United U23 Team
Starliners FC (Men's WPL Helge Boes Cup Winner Fall 19')
EDUCATION

Shawn Hamzaoui
COACHING CREDENTIALS
COACHING EXPERIENCE
Leo Bernstein Jewish Academy Head Coach
DeMatha High School Academy Head Coach
DeMatha High School Freshman Team Co-Head Coach
DeMatha High School – Assistant Coach Varsity & Junior Varsity Teams
PLAYING EXPERIENCE
Starliners FC (Men's WPL Helge Boes Cup Winner Fall 19')
EDUCATION
Bachelors in Criminology & Criminal Justice – University of Maryland (College Park)

Sammy Kahsai
COACHING CREDENTIALS
USSF E License (Grassroots)
COACHING EXPERIENCE
8lite Vision Football Training (Group/Individual Sessions)
MFC U13 Boys – Head Coach
PLAYING EXPERIENCE
DC United U18 (13' – 14')
DC United U23 (18')
Washington Adventist University (14' – 15')
UMBC (15' – 17')
DC United First Team Training (19')
Albuquerque Sol PDL (17')
Pittsburgh Riverhounds (USL 19')
Starliners FC (Men's WPL Helge Boes Cup Winner Fall 19')
Maryland Bobcats – NISA League (Current)
EDUCATION
Bachelors in Business Technology Administration – University of Maryland Baltimore – County (UMBC)